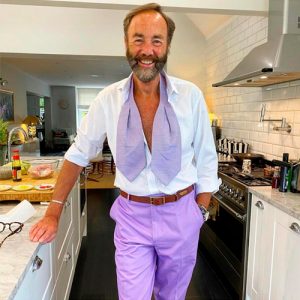 Robert Walton MBE is the President of the Restaurant Association and is known for his work with the prestigious Michelin Star Awards,
During lockdown he turned his hand to filming himself cooking at home as well as interviewing some of his celeb chef friends. The outcome – a huge following from around the globe including an overseas fan club!
We are proud to be working with Robert – who no doubt will be on your TV screens very soon.