Robert Walton MBE is a recognised and respected figure in the hospitality industry. He is President of the Restaurant Association of Great Britain and has advised Governments both here in the UK and abroad on hospitality. 
His little black book of contacts has been described as being more on the scale of an encyclopaedia. There are few celebrity and Michelin Star chefs that he doesn't know nor can't pick up the phone to, and his celebrity friends are endless. Robert's obvious love for life and love of food – good food and even educating children about what food is good for them, is addictive viewing.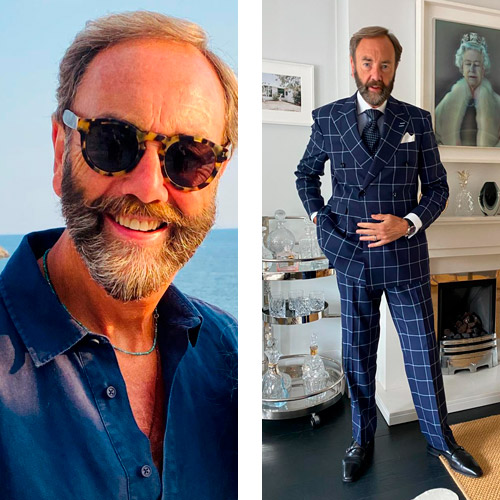 The Dapper Chef in the best-dressed columns
Getting back to his roots
During the first lockdown, with time on his hands he went back to his roots as a chef and starting cooking in his own kitchen. Initially working alongside Robert as his sous chef, his wife Donna then started filming him and uploaded them on to social media. As he starting to gain followers he thought he would have some fun and interview some of his celebrity chef friends. In what seemed like no time at all his followers started to grow and have led to the formation of fan clubs as far afield as the USA, Asia and Australia.
His natural dress sense and overall appearance would not look out of place on a set from Downtown Abbey, and has created quite unexpected fame in 'Best dressed' columns which has gained him the nickname of Dapper.  
Robert's achievements have not been without facing immense hurdles. His story is both a moving and inspiring one. He trained as a West-End chef and used his experience and insider knowledge to learn what it takes to be a 1, 2 and 3 Michelin Star chef. Michelin awarded Robert the only Global contract to organise the Revealing of New Michelin Star in UK and Ireland. He said when he signed the agreement in Paris in 2019, ''Of all the honours I have received looking after the Michelin brand in the UK and Ireland is one of the pinnacles of my career''.
He successfully used his social contacts to found Nth Degree Global and the Nth Degree Club, providing a network of high achievers with a passion for business and networking with exquisite fine dining experiences with some of the world's best chefs. The company also organises and hosts the Restaurant Association's Gala Dinner, International Restaurateurs' Dinner, the Tatler Address Book/Awards and the World Young Chef Young Waiter competition.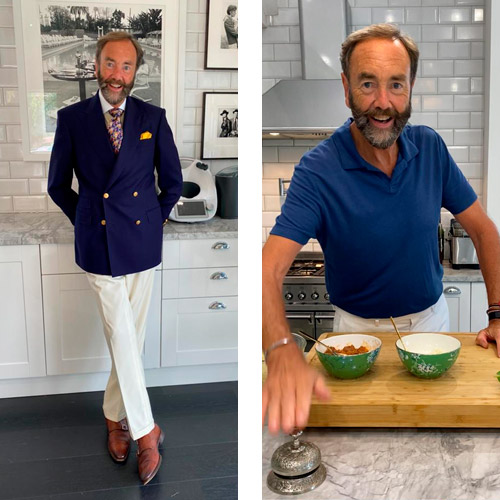 The Young Chef Waiter Competition
In 2019, Robert successfully relaunched the The Young Chef Waiter Competition alongside UKHospitality and the Restaurant Association which promoted hospitality as a career of choice, a profession and a vocation.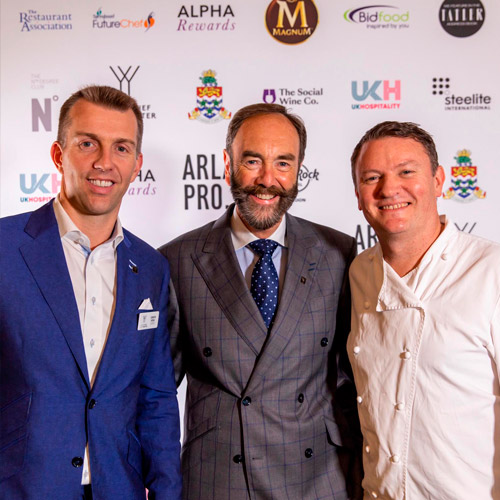 Robert with chefs Simon King and Theo Randall 
In a twist of fate, in 2017 Robert was diagnosed with tongue cancer. The treatment was a very extreme form of radiotherapy which burns cancerous cells away. It also burns away any soft palate tissue, muscle and taste buds. Robert was left finding it almost impossible to chew, swallow and even to talk. He described it as ironic for a man who had spent his entire working life in the restaurant and food service industry.
Faced with the unknown, he feared that all what he had created, his passions, his whole life, would be change on an imaginable scale.
Following aggressive treatment and barely one year on from his initial diagnosis, he found his sense of taste changed but his response, positive as only Robert ever is, was to say, ''How lucky am I to have the opportunity to taste food all over again''. Taking life day by day and now with a passion for life that is noticeable from the moment you meet Robert, he lives life to the full and is an inspiration to many.
Despite living in the UK his knowledge of the hospitality industry was recognised by the Government of the Cayman Islands who appointed him as Director of Hospitality to advise and assist their tourism department growing their hospitality sector.
Robert lives and breathes hospitality, loving any opportunity to assist those less fortunate that himself especially with the impact of COVID-19 on the industry.
Robert is married to fashion designer Donna Ida. They live in Berkshire with their three dogs.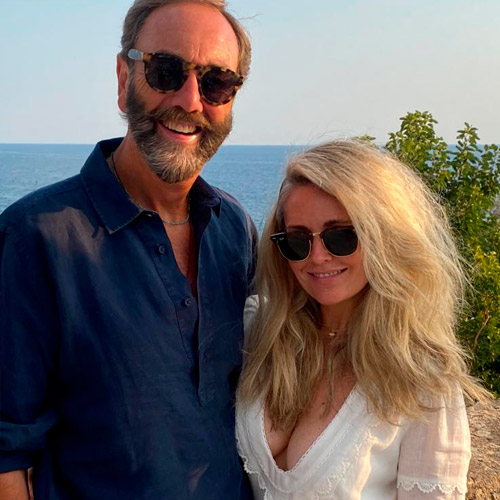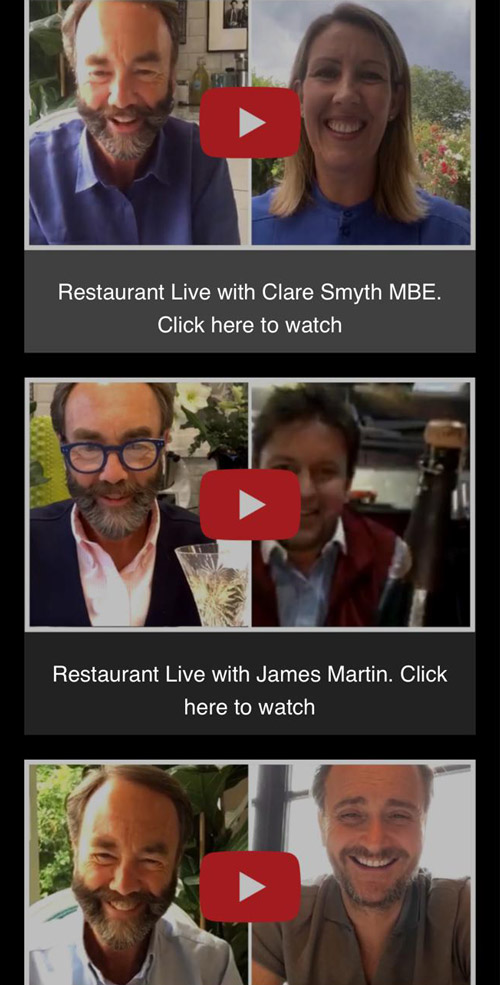 Restaurant Live with famous faces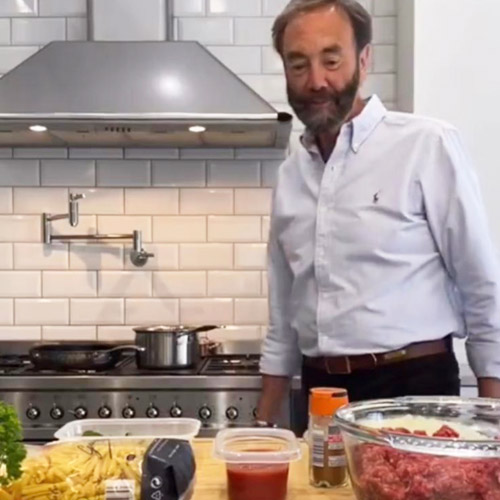 Robert gained 241,132 views for Primark