Eric Lanlard, Master Pâtissier, is according to Vanity Fair magazine, one of the best pâtissiers in the world.
Having trained in France to great acclaim, Eric moved to London aged 22 to work for Albert and Michel Roux becoming Head Pastry Chef within two years. In 1995 Eric established his own wholesale patisserie, leading to the opening of Cake Boy, a destination café, cake emporium and cookery school based in South West London.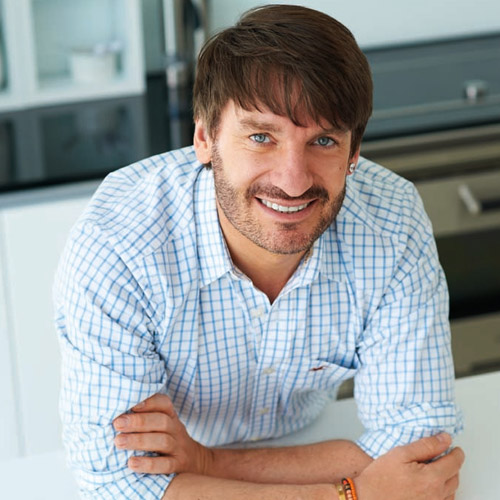 VIDEO
Eric lanlard | Showreel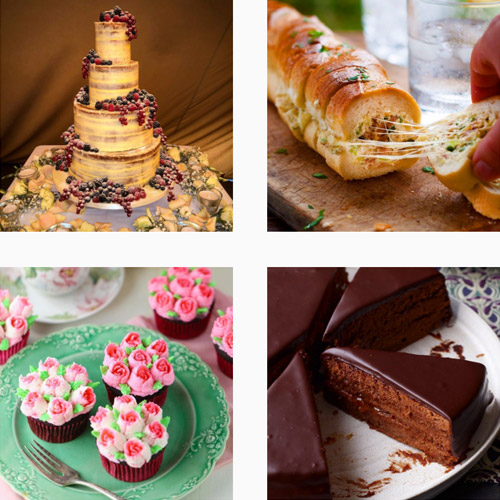 CAKE BOY
Cake Boy is the home of master pâtissier Eric Lanlard, a lounge/café situated next to the Thames, where you can relax and indulge.
It is here that you can enjoy Eric's famous patisserie, Afternoon Tea and baking classes.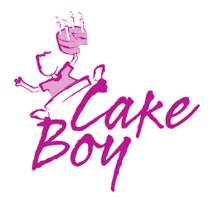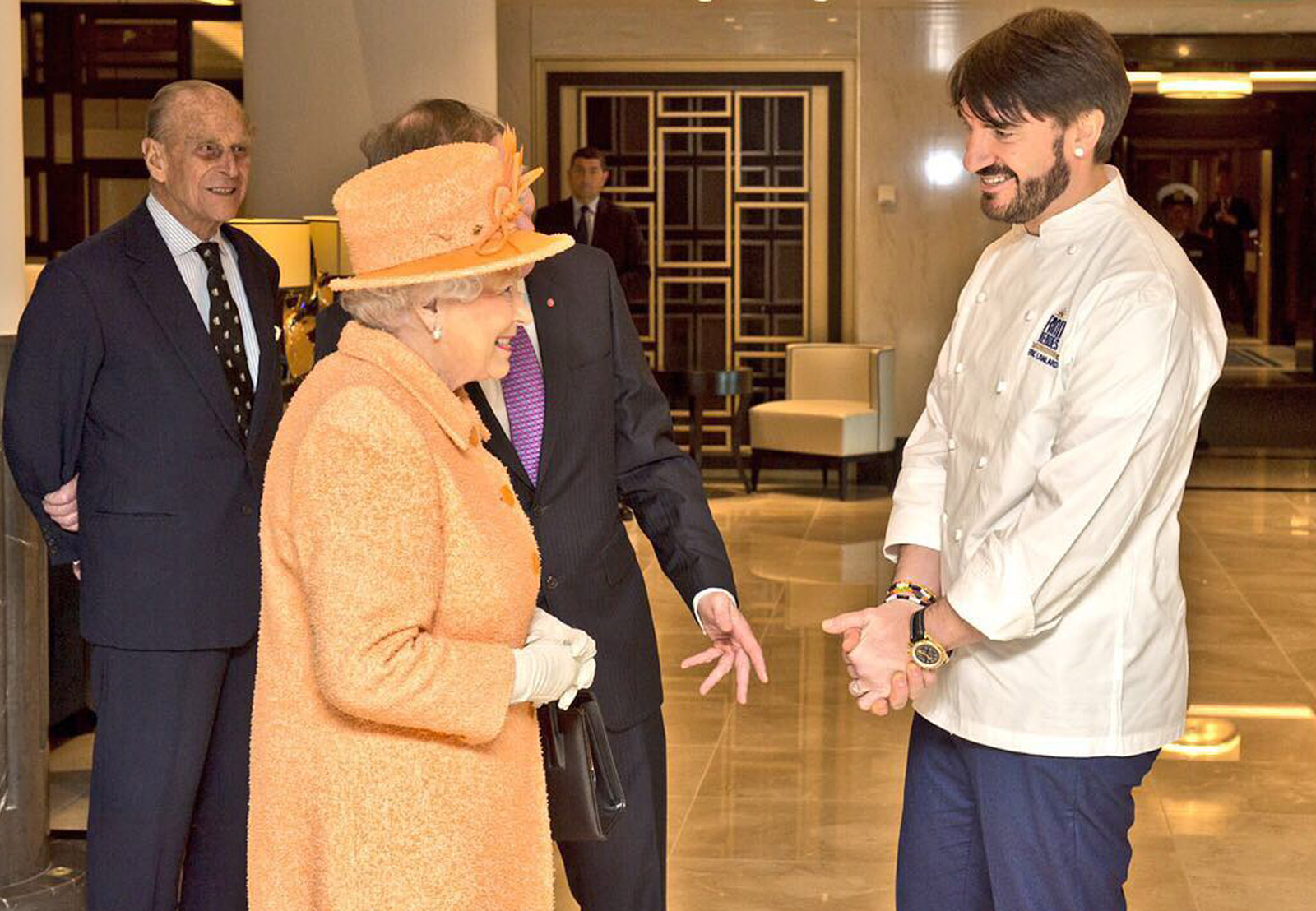 Looking for something with a little more panache when you take to the skies for a holiday? And have a sweet tooth? Then Eric Lanlard may have something for you. The pastry chef has joined up with Virgin Atlantic to launch afternoon tea in their Clubhouses – and then on board.
First up – the Clubhouses. it kicks off this month in Heathrow and includes:
Prosciutto, sunblushed tomato and rocket on a stone baked Campagne brown roll
Smoked salmon, cream cheese and dill mint mini croissant
Broccoli, goat's cheese and cress savoury tart
Homemade plain and sultana scones with strawberry preserve, lemon and clotted cream
Eton mess verrine with strawberry coulis
Apple and blackberry cake
Dark chocolate brownie with salted caramel sauce
And of course you can pair that with Lanson rose champagne (or a pot of tea if you must).
Then, later in the summer – the afternoon tea will hit the skies. And then it's not just for Upper Class – but all cabins will get an Eric Lanlard afternoon tea – if you're flight is airborne in the afternoon, of course. That'll have handmade sandwiches, scones and an assortment of macarons.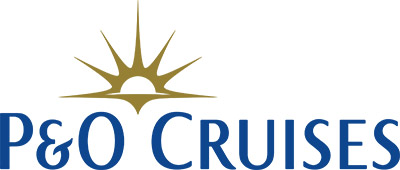 Eric is proud to be working in partnership with P&O Cruises aboard their fleet of ships. The Market Café on board Britannia offers passengers an opportunity to enjoy his luxury fine pâtisseries. Eric's Afternoon Tea is also an experience not to be missed.
The playful reinvention of his quintessentially British tradition takes teatime decadence to a new level on board Arcadia, Azura, Britannia and Ventura. Expect the unexpected with porcini and pancetta éclairs, curried crab tartlets, saffron and mango verrines and marble swirls red velvet cake pops, beautifully presented in elegant surroundings.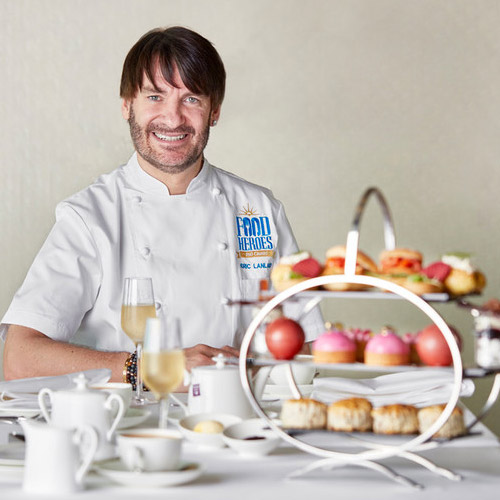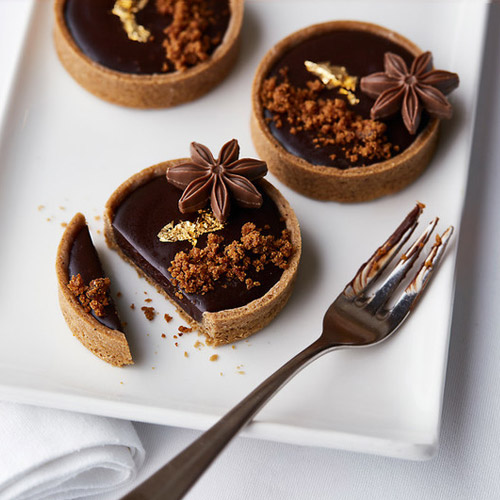 VIDEO
Eric lanlard and the epicutean restuarant | P&O Cruise Ships
Eric is an experienced TV presenter, and has presented four baking series' for Channel 4's Glamour Puds and Baking Mad with Eric Lanlard. He is a regular contributor and guest on some of the UK's most loved TV food shows including The Great British Bake Off and Masterchef the Professionals.
He is author of 8 books including Master Cakes (Hamlyn), Home Bake, Tart It Up! and Chocolat (Mitchell Beazley) and co-author of Cox Cookies & Cake (Mitchell Beazley).
Eric's latest book, Afternoon Tea is out now. (Mitchell Beazley).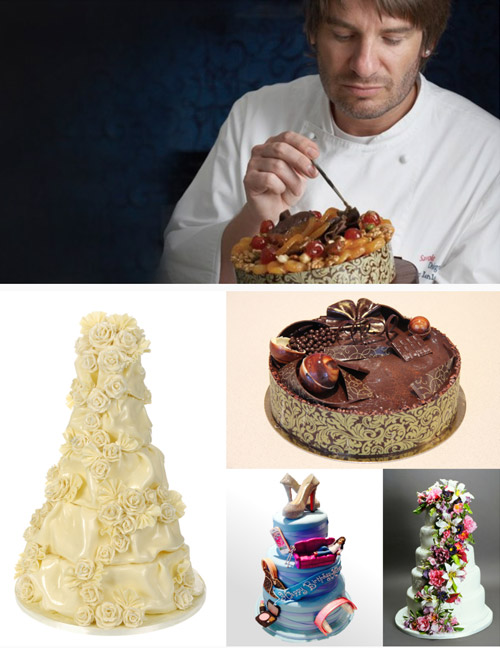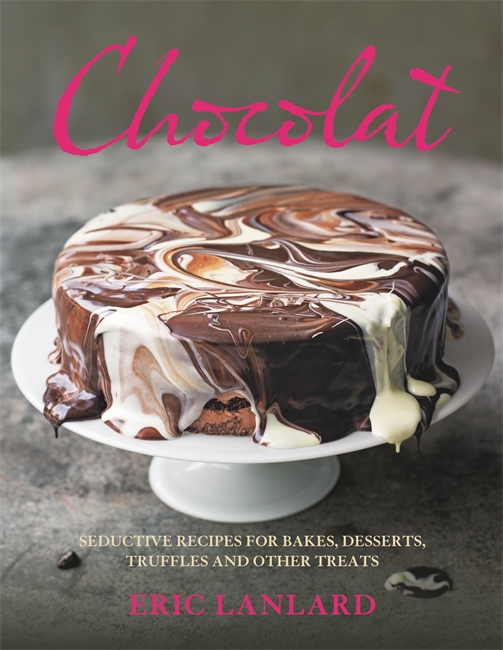 Chocolat
Master Patissier Eric Lanlard shares more than 100 of his favourite recipes that use the ingredient he loves the most – chocolate.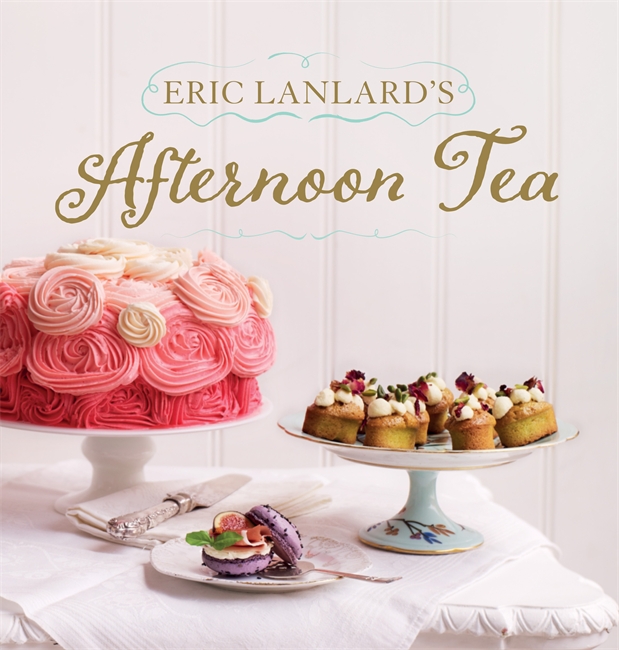 Afternoon Tea
Master pâtissier and baker to the stars Eric Lanlard returns with a gorgeous new book crammed with deliciously achievable recipes for the perfect afternoon tea.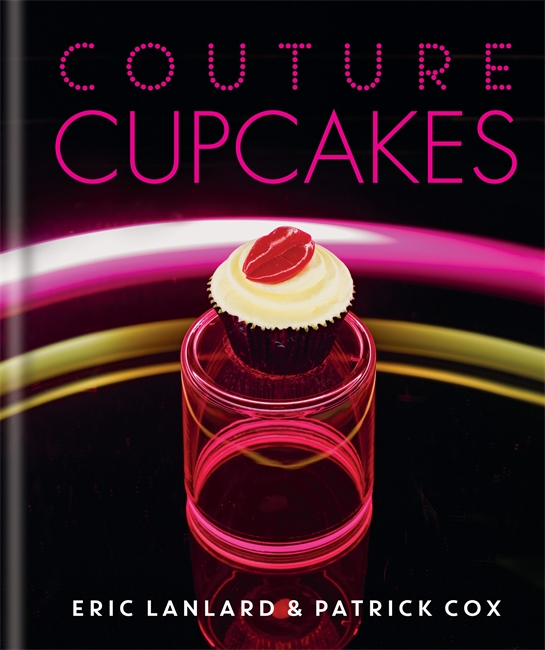 Couture Cupcakes
Under the guidance of master patissier Eric Lanlard and fashion designer Patrick Cox, the cupcake receives a seductive makeover in this creative and innovative book.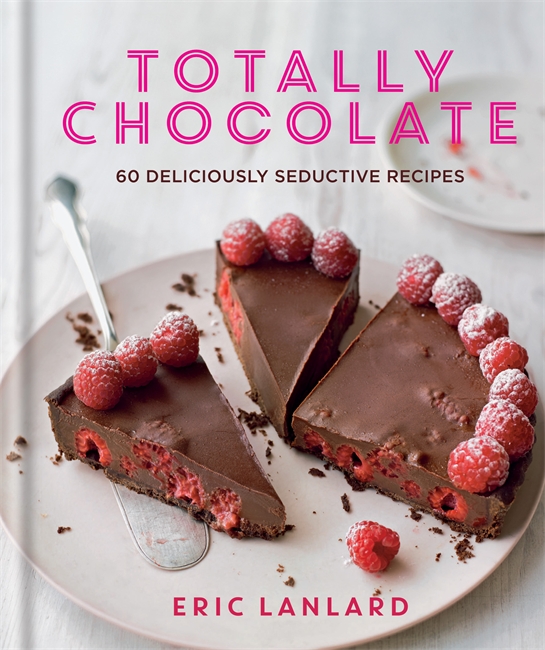 Totally Chocolate
In this beautiful book, master patissier Eric Lanlard shares more than 60 favourite recipes that use the ingredient he loves the most.
Find Eric Lanlard on YouTube, Twitter and Instagram