Mudhsuden Singh Panesar (born 25 April 1982), is best known as Monty Panesar and is an English cricketer. Other nick names include Montster, The Sultan, The Sikh of Tweak and The Python.
Born in Luton to Indian parents, Monty is Sikh. During training and matches, he wears a black patka which is a smaller version of the turban. So much is he adored by his fans, that many wear the same when watching him play and even adorn fake beards.
MORE ABOUT MONTY
Monty arrived on the international cricketing scene in March 2006. His amazing performances against India and in the Ashes series saw him catapulted to hero status in a matter of months and widely rated as England's best spin bowler for 30 years.
He was the first Sikh to represent a nation other than India in Test cricket, and he credits his religion for his discipline in the nets. It is his total dedication to the sport plus his unique style that have awarded him the status of cricketing legend.
He is truly a national treasure.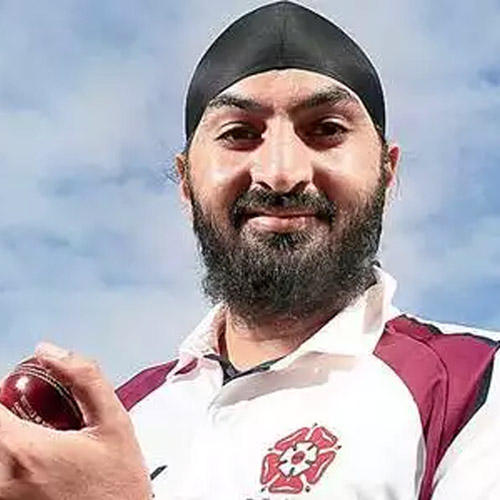 Find Monty Panesar on Facebook, Twitter and Instagram
Request a personal video message from Monty, sent directly to you or a friend or family member!
VIDEO
Monty Panesar Reacts to England's Ashes Defeat | Good Morning Britain