Sabrina Washington has cemented herself as one of Britain's most loved pop icons, as the lead singer of Britain's biggest selling urban girl group Mis-Teeq.
Mis-Teeq (Sabrina Washington, Alesha Dixon & Su-Elise Nash) became one of the most successful groups of the 2000's, with two Top 10 multi-platinum albums, 7 consecutive UK Top 10 singles and record sales in excess of 12 million worldwide, making them the most successful Garage act of all time.
Formed in 1999, their debut album Lickin' On Both Sides was certified double-platinum in the UK, selling over 600,000 copies and charted at #2, which spawned 5 Top 10 singles and a global tour across four continents: Europe, Asia, Australia and the United States.
In the US, they scored two Top 5 singles and a Top 5 album on the Billboard Charts, as well as a Soul Train Lady of Soul Award for R&B/Soul Album of the Year, following appearances on Jimmy Kimmel Live, Pepsi Smash and Carson Daly's TRL.
In association with ASM Talent.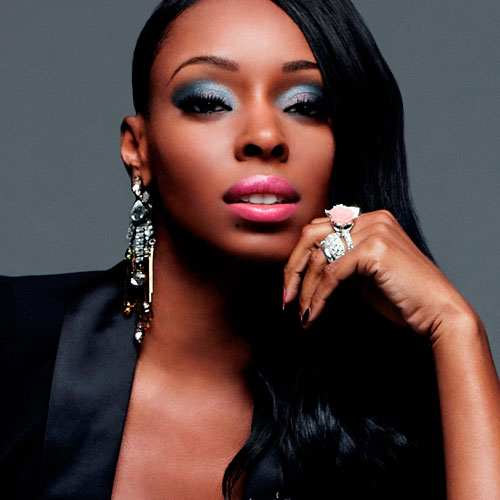 Following their global tour, Mis-Teeq were watched by over a billion viewers globally, as they opened The Queen's Golden Jubilee Concert. Mis-Teeq have also supported Shaggy on his UK Arena tour and had a series of iconic performances at Glastonbury, The BRIT Awards and a very special urban music edition of Later… With Jools Holland.
Mis-Teeq went on to win a multitude of awards including two MOBO's, a Soul Train Lady of Soul Award for Best R&B Album, a Capital FM Award, two UK Garage Awards and a Maxim Woman of the Year Award, in addition to being nominated for four BRIT Awards.
Their sophomore album, Eye Candy, was also a double-platinum success and spawned their most iconic single to date, Scandalous. Undoubtedly one of the biggest pop anthems of the 21st century, the single hit #2 in both the UK and United States and the Top 10 in 15 other countries, including Ireland, Australia and New Zealand.
The song along with Mis-Teeq, were featured in Coca-Cola television commercials in 2003, before being selected as the theme song for both the 2004 film Catwoman starring Halle Berry.
Scandalous was then used globally in Armani's Armani Code perfume commercial, before becoming synonymous as one of the lead songs on the Grand Theft Auto V soundtrack.
The game broke industry sales records and became the fastest selling entertainment product in history, earning $800 million in its first day and $1 billion in its first three days. In the UK, Grand Theft Auto is the biggest selling game of all time beating Black Ops, selling over 3 million copies and worldwide its the third best-selling video game of all time, with over 110 million copies sold.
Following the group disbanding, Sabrina has gone on to forge a successful solo career in music with the release of three hit singles "OMG", "Hit It Hard" and "Make It Hot", all of which were huge dance floor fillers that topped the charts throughout Europe.
Sabrina has also become a much loved television personality, becoming the winner of BBC's Celebrity Scissorhands for Children In Need and being one of the last women standing in the 2009 series of I'm A Celebrity… Get Me Out Of Here!
This year has seen Sabrina make a welcomed return to the spotlight. First appearing in a very special episode of the RTS nominated hip-hop/comedy panel show, Don't Hate The Playaz, where it made history as the first show on UK primetime television featuring an all black, all female panel!
Sabrina has also released two new solo singles. First being, My Life, which received its world premiere by DJ Ace on Radio 1Xtra.
The second single was a deeply personal R&B-Ballad, Gone, which has won praise from pop fans, critics and the press alike, thanks to its honest and powerful lyrics.
Spending time in the studio putting the finishing touches on well anticipated EP release, she promises to make an explosive return to the music scene very soon.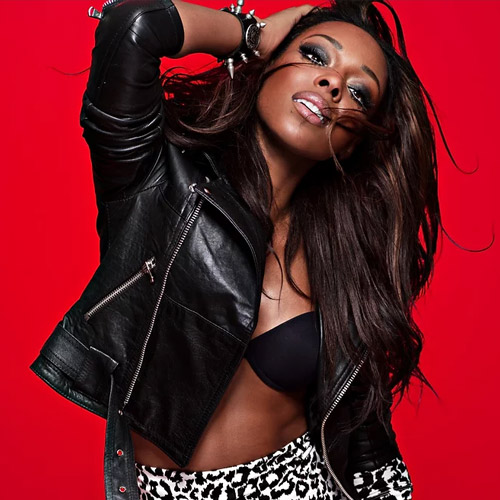 Find Sabrina Washington on Twitter, Facebook, Instagram and YouTube
VIDEOS
CAREER APPEARANCES