SIMON WESTON CBE
Falklands Veteran. Voted the Nation's Favourite Hero. Motivational, Inspirational and Keynote Speaker, Broadcaster, Businessman and Author.
In 1982 the Sir Galahad was destroyed in Bluff Cove on the Falkland Islands. On board was Simon Weston, Welsh Guardsman, a name and face that was going to become well known for his struggle to overcome his injuries (46% burns) and redefine his role in life.
Simon's message is one of achievement, of triumph over adversity, of seizing the moment and succeeding.
Also available for voiceover work. Simon has a calm but commanding Welsh accent.
SOLDIER, Survivor and inSpiration
"Simon was brilliant! What an inspirational and lovely person. I could have listened to him for hours. He made a huge impact on me and many others."
VODAPHONE
NEW SPEAKING TOPIC FOR 2021
"Dealing with the impact of Covid 19"
Simon helps individuals, groups, employers and employees overcome the many life-changing events caused by the pandemic
Following his injuries, Simon's road to physical, spiritual and mental recovery saw him active in a number of highly successful ventures including 'The Weston Spirit', a Liverpool-based young people's charity.
His charitable work earned him an OBE in the 1992 Queen's Birthday Honours. He was also awarded the Freedom of the City of Liverpool in 2002 in recognition of his bravery and his charity work in the region.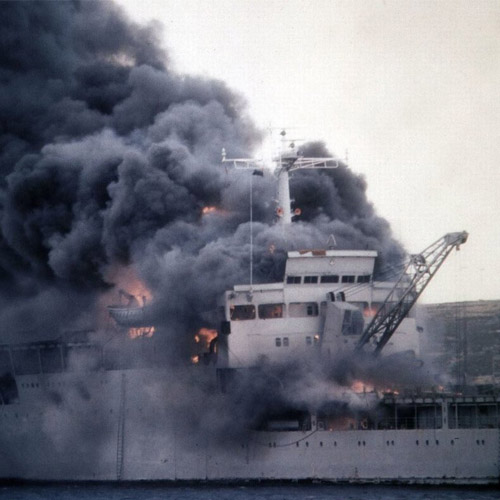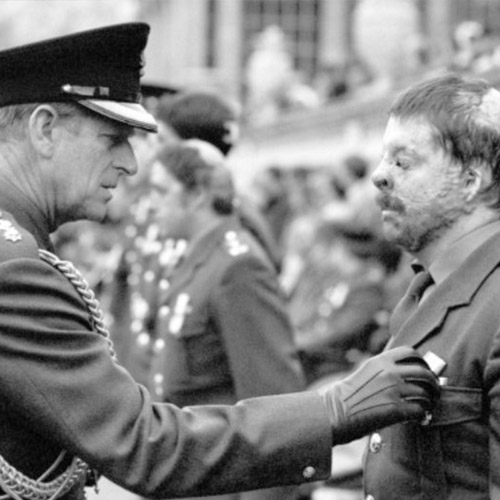 He was honoured as one of the top 100 Welsh Heroes in 2004, and in 2014, in a survey conducted by Freud Communications, Simon was voted top of the UK's Heroes Index, naming him the Nations Favourite Hero.
In early November 2015 Variety Children's charity awarded Simon a Legend Award for his services to Motivational speaking and in December he was awarded the Freedom of the City of London.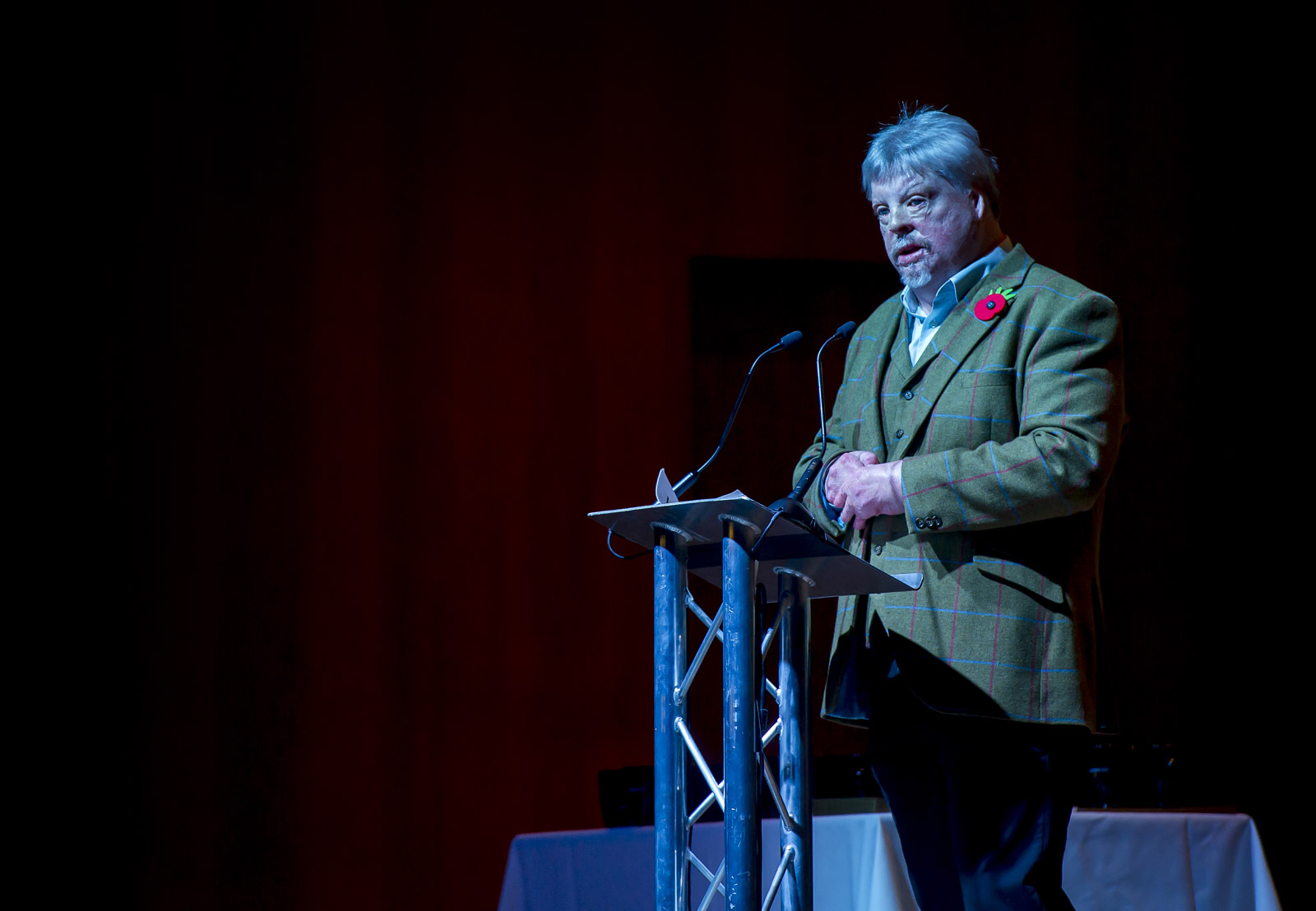 MOTIVATIONAL SPEAKER
Along with Simon's work with a number of charities he is also a professional motivational speaker with over 25 years experience. Simon not only talks about overcoming adversity and positive mental attitude but also his experiences of being in the public eye over the last 30 years.
His irrepressible humour, infectious enthusiasm and immediately engaging personality, have made him the number one choice of many companies who invite him back to speak time and again. An inspiring and moving keynote speaker, Simon is also a wonderful and humorous after dinner speaker.
Speaking Topics Include
Taking up the Challenges for now and the Future
Liking the Person You Are (Enjoy living in the skin you have)
Overcoming Adversity
Accepting Change
Diversity
Bravery & Dignity
Simon also speaks after dinner and has hosted a number of awards including the Multimodal Awards and British Farming Awards.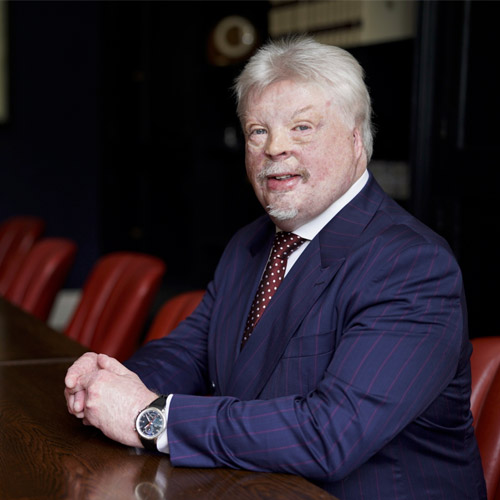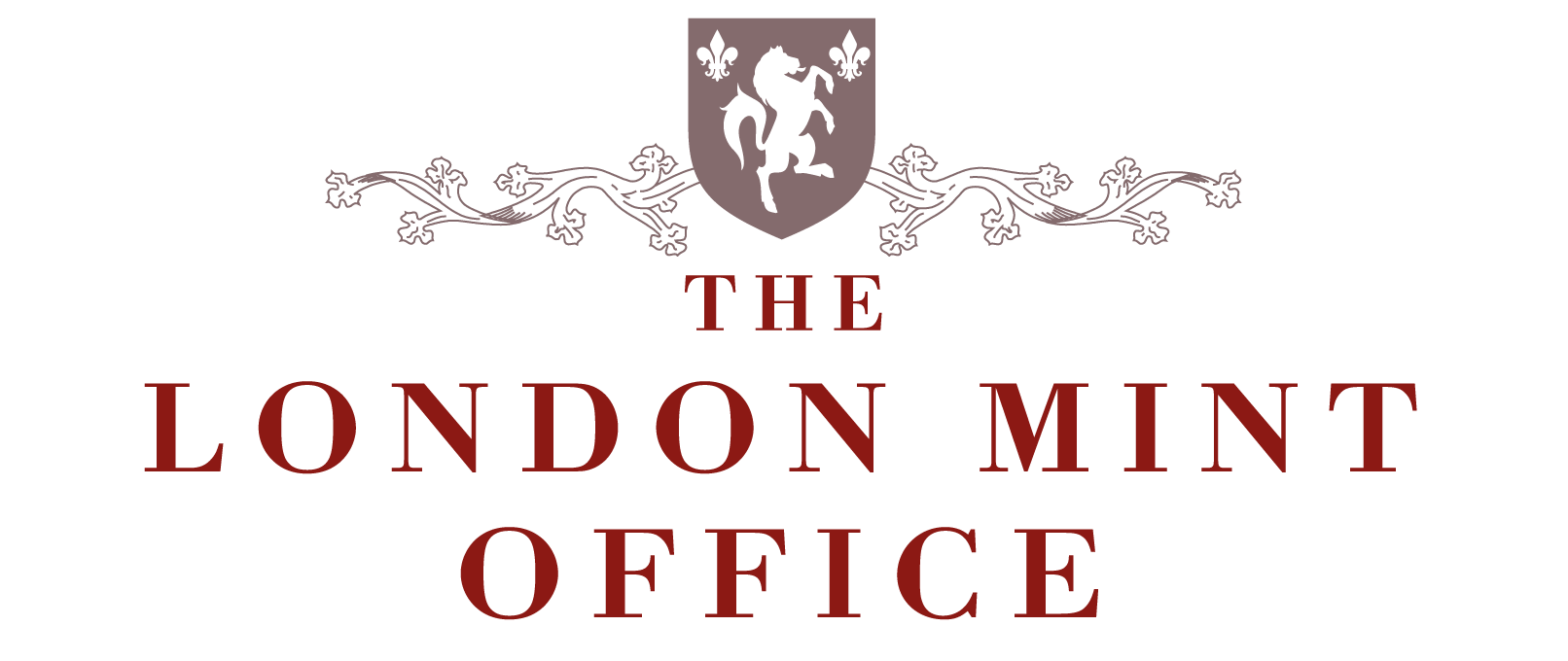 FALKLANDS WAR VETERAN SIMON WESTON CBE JOINS FORCES WITH THE LONDON MINT OFFICE AS MILITARY AMBASSADOR
Simon Weston known for his efforts during the Falklands Conflict partners with The London Mint Office, one of the U.K's leading distributors in commemorative coins and medals as the new Military Ambassador.
Simon Weston CBE, a veteran from the Falklands Conflict known for his recovery of severe burns suffered during the sinking of the RFA Sir Galahad on which Simon was serving as a member of the Welsh Guards. The RFA Sir Galahad was carrying a large amount of fuel, bombs and ammunition when it was sunk by a group of Argentine Skyhawk Fighters, sadly leading to the deaths of many on board and leaving Simon with 46% burns. During his recovery he has undertaken a large amount of charity work and has also served as an inspiration to many demonstrating on a daily basis that whatever life throws at you it is important to live each day.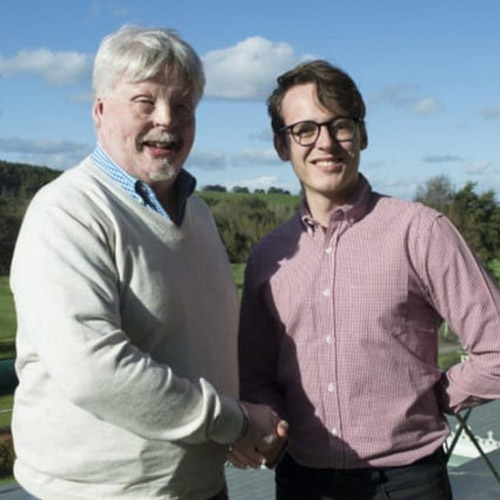 Simon Weston CBE & Scott Wilson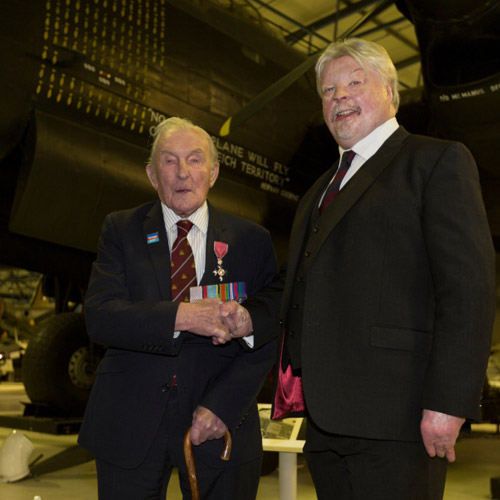 Johnny Johnson MBE & Simon Weston CBE
During 2017 Simon worked with The London Mint Office to commemorate 35 years of the Falklands Conflict. His inspira tional words to The London Mint Office team added great depth to the meaning of The Falklands Conflict, and he also spoke with The London Mint Office Social Media Manager, Scott Wilson about his time in the Falklands.
With 2018 set to be an important year for British commemorations Simon has partnered with The London Mint Office as their Military Ambassador.
Managing Director of The London Mint Office, Greg Prosser said: "Simon is a true inspiration to me, for a long time and I have followed his story with great interest. The London Mint Office are honoured to be partnering with Simon during such a huge year in British commemorations"
Simon Weston CBE said: "I am very proud to have become the Official Military Ambassador for The London Mint Office. I have the opportunity to participate in and promote the commemorations of civilians and soldiers who were so badly affected by all British conflicts and pay tribute to them in such a unique way".
Simon will represent The London Mint Office at a variety of events and campaigns throughout 2018 & 2019. Simon has already kick started his new role by interviewing Britain's last remaining Dambuster, George 'Johnny' Johnson about his part in the Dambuster Raid, formally known as Operation Chastise.
The London Mint Office makes, sells and distributes coins, medals and ingots to commemorate world events and historic milestones in the life of the nation.
Gold, silver and other precious metals have fascinated mankind for many centuries, making coin collecting an internationally popular hobby. The London Mint Office is at the centre of British numismatics, bringing the fascinating world of coin collecting to both existing and new collectors.
The London Mint Office is an Official Distributor to many of the World Mints and partners with a number of prestigious international organisations.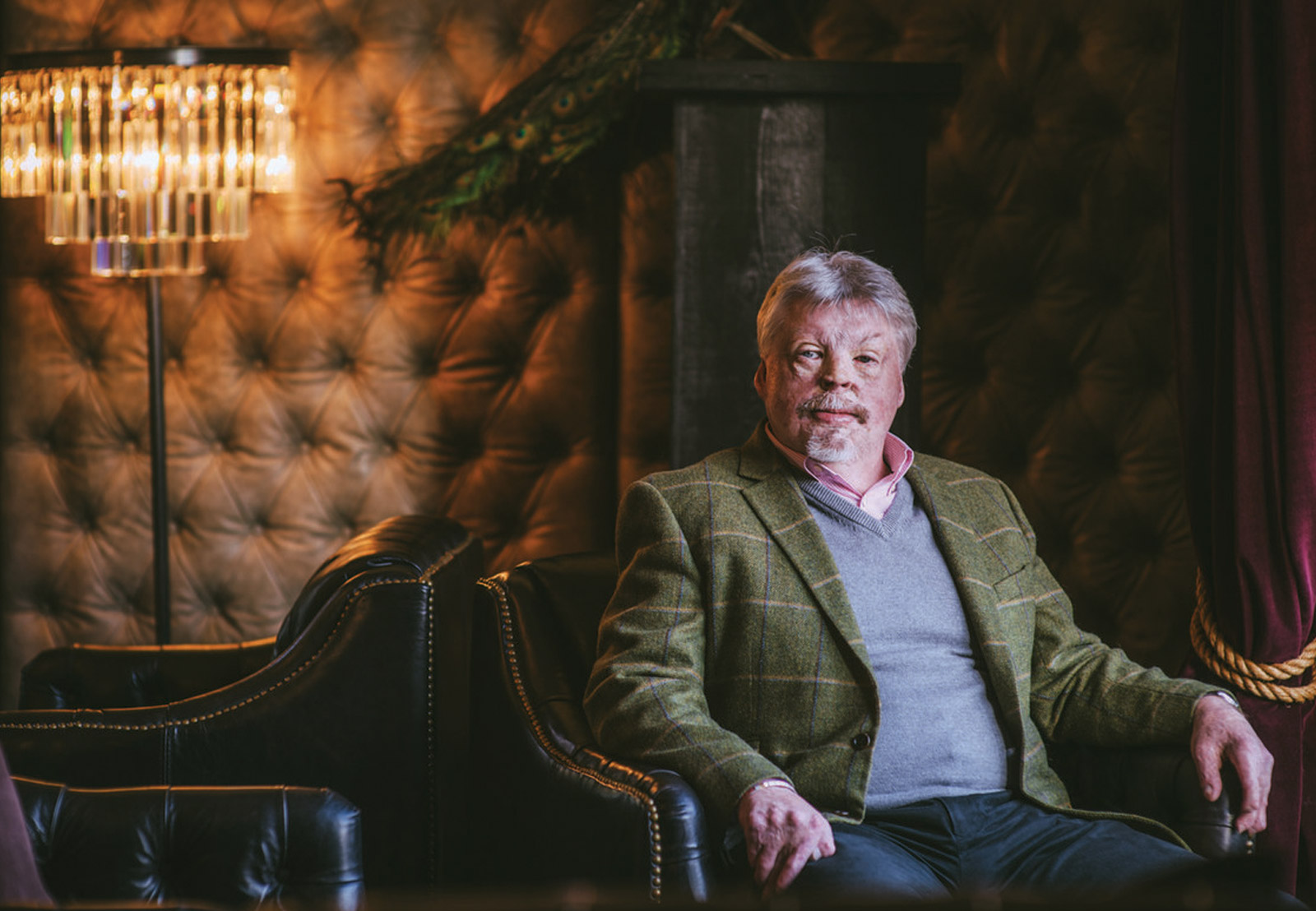 In the 2016 New Year's Honours Simon was awarded the CBE for his charitable work. For two years Simon was the President for Wales Scouting, and is currently the Patron of the Falkland Veterans Foundation, The Enham Trust, Allied Service Trust and an Ambassador for Changing Faces.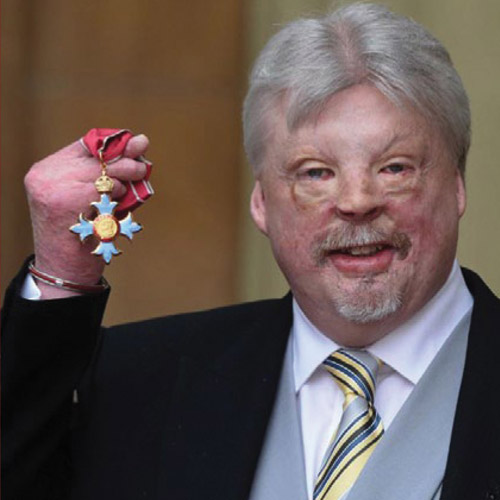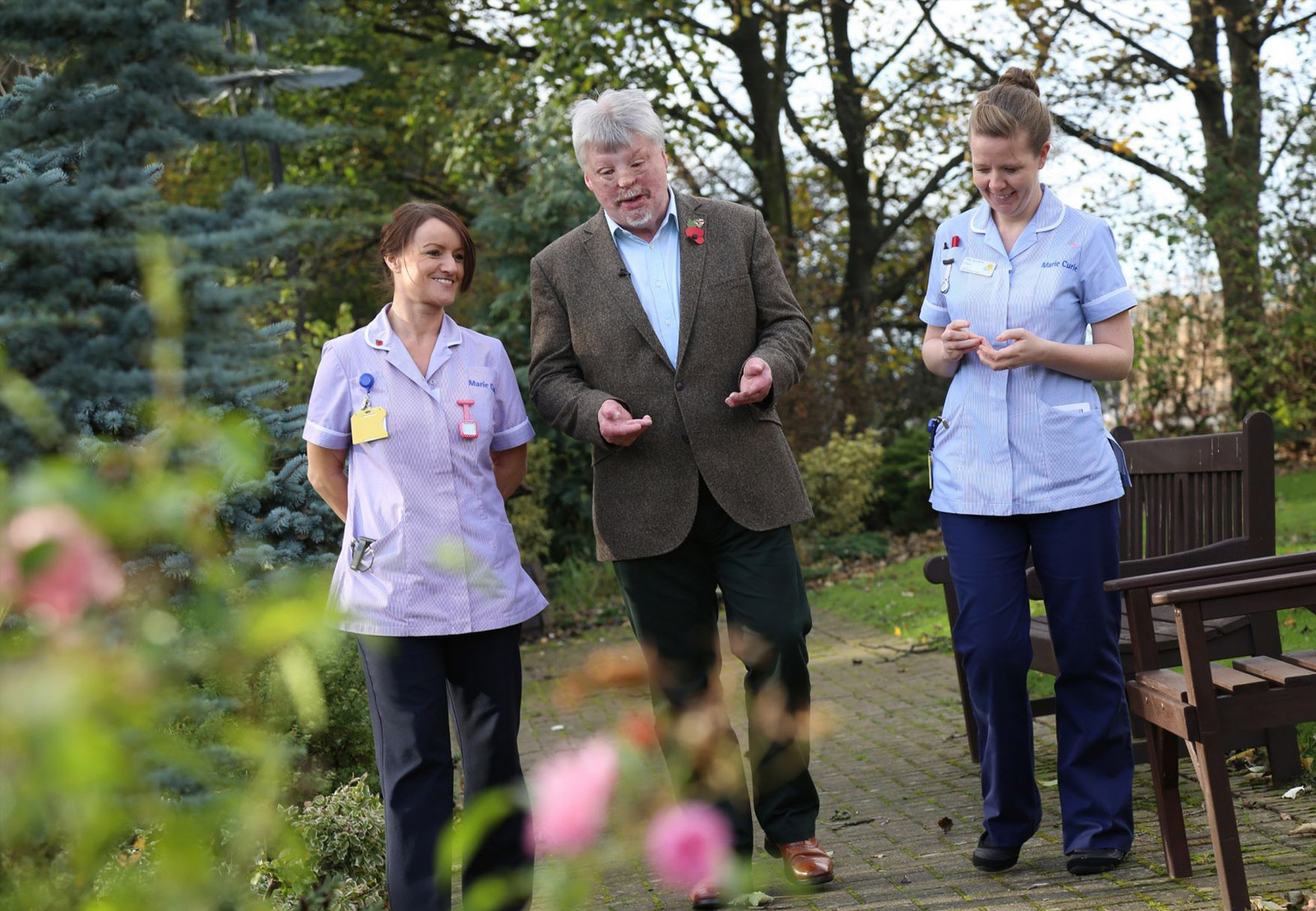 Simon's story has been well publicised and he has been the subject of five major BBC Television documentaries: Simon's War, Simon's Peace, Simon's Triumph, Simon's Return and in April 1999, Simon's Journey. In 2014 he was nominated by viewers on the BBC One Show to have his Portrait painted and hung in the National Portrait Gallery, and BBC documentary followed Simon and the process behind creating the portrait.
Simon presented reports for ITN covering the 90th Anniversary of the end of the First World War and in late 2011 he returned to the Falklands Islands to film a documentary to help mark the 30th Anniversary of the Falklands War in 2012.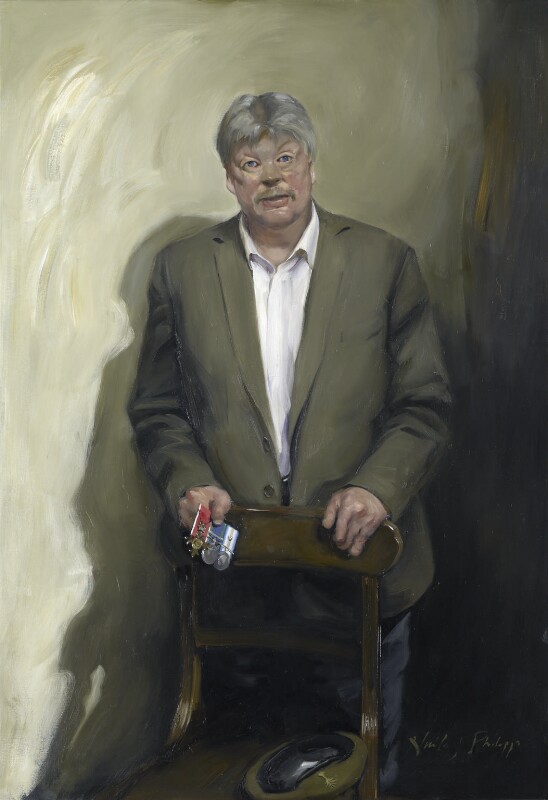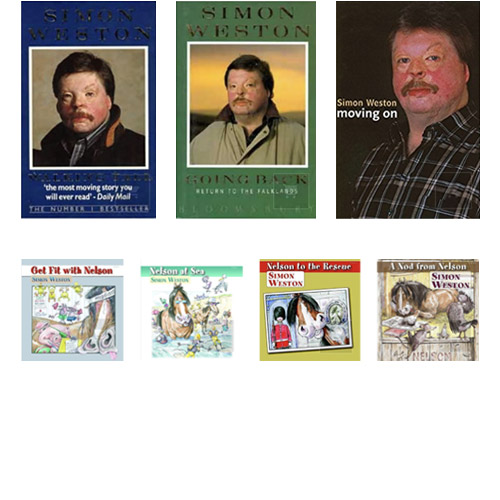 BEST SELLER
SIMON'S BOOKS
His autobiography, Walking Tall, was No1 in the best-selling list. Going Back was also a best seller being in the top 10 for eight weeks. He then wrote a series of fiction books with titles such as Cause of Death and Phoenix. His most recent book, Moving On sees Simon lay his Falklands ghosts to rest.
CHILDRENS BOOKS
Simon has published 4 children's books – "A Nod From Nelson", "Nelson to the Rescue", "Nelson at Sea" and "Get Fit with Nelson" and in 2014 was delighted to be asked to voice-over some children's stories for CBeebies.
Simon has also embarked on a 20-date theatre tour across the UK, which has been well received and there are plans for more dates to be added, given the success of the tour.
A successful businessman too, Simon currently runs his own security business in South Wales and is a director of Zappawoo, parent company of start-up Zap Escapes, specialising in selling holidays to those with accessibility requirements. Simon is married to Lucy and has three children and is a proud Grandfather to young Zachary.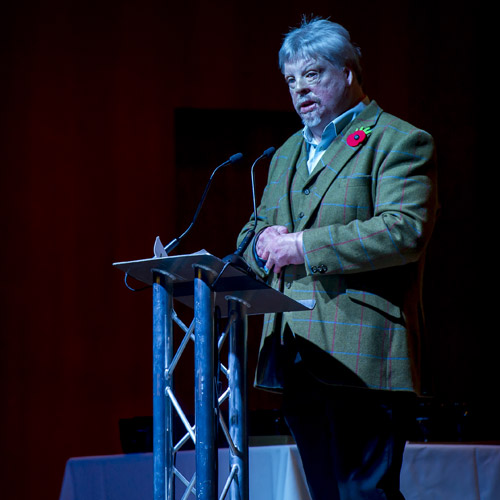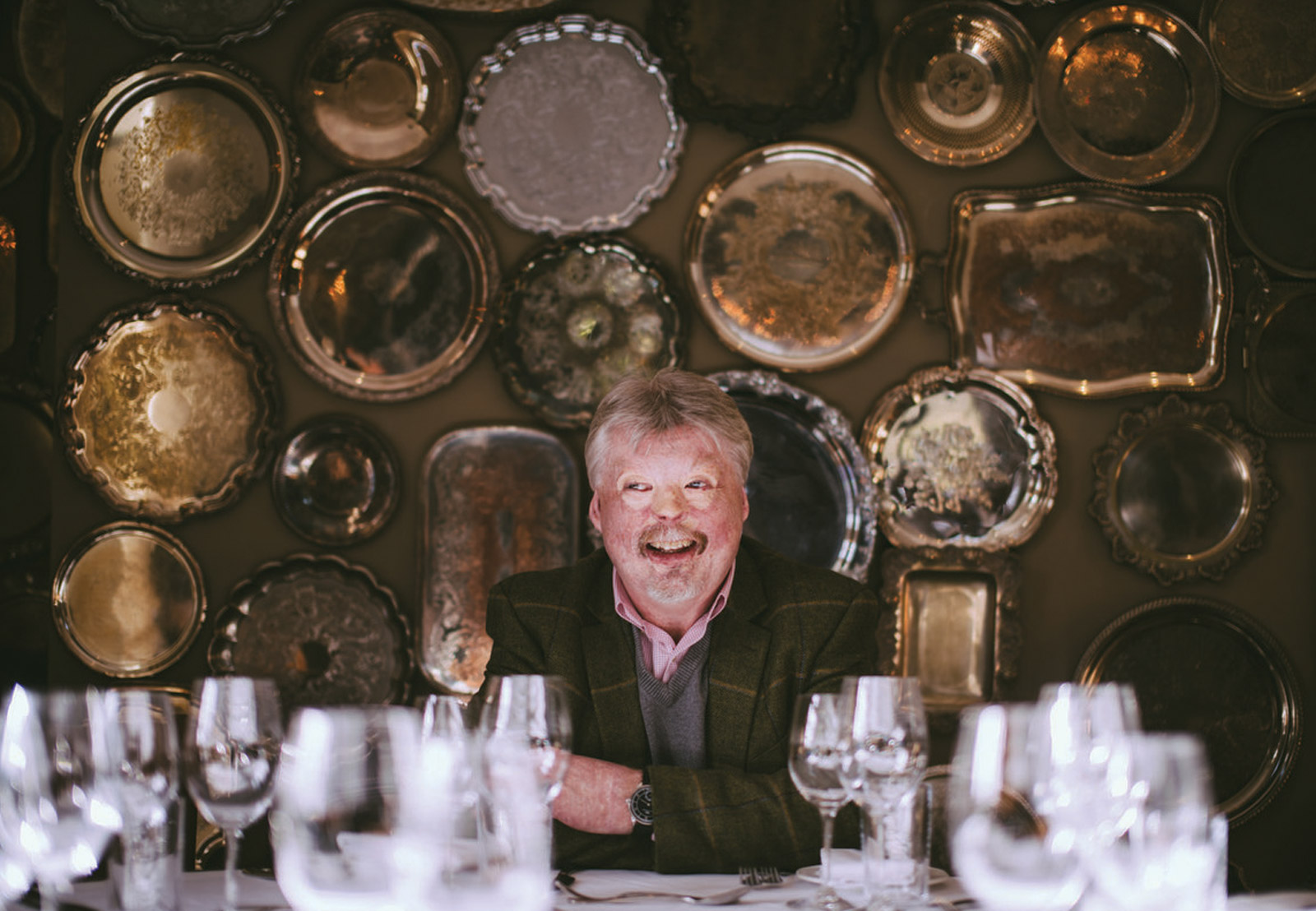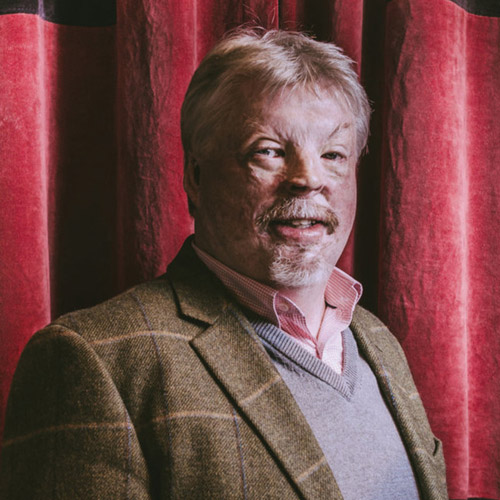 ACHIEVEMENTS & AWARDS
SIMON'S BOOKS
1992 Awarded the OBE for Services to Charity

2002 Awarded the Freedom of the City of Liverpool
2008 Awarded an Honorary Doctorate from Heriot Watt University
2015 Awarded the Freedom of the City of London
Awarded Variety Charity Legend Award for services to Motivational Speaking
2016 Awarded the CBE for Services to Charity
Awarded Honorary degrees from JMU in Liverpool, UWIC in Cardiff, University of Glamorgan and Open University
Military honours include General Service Medal and South Atlantic Medal with Rosette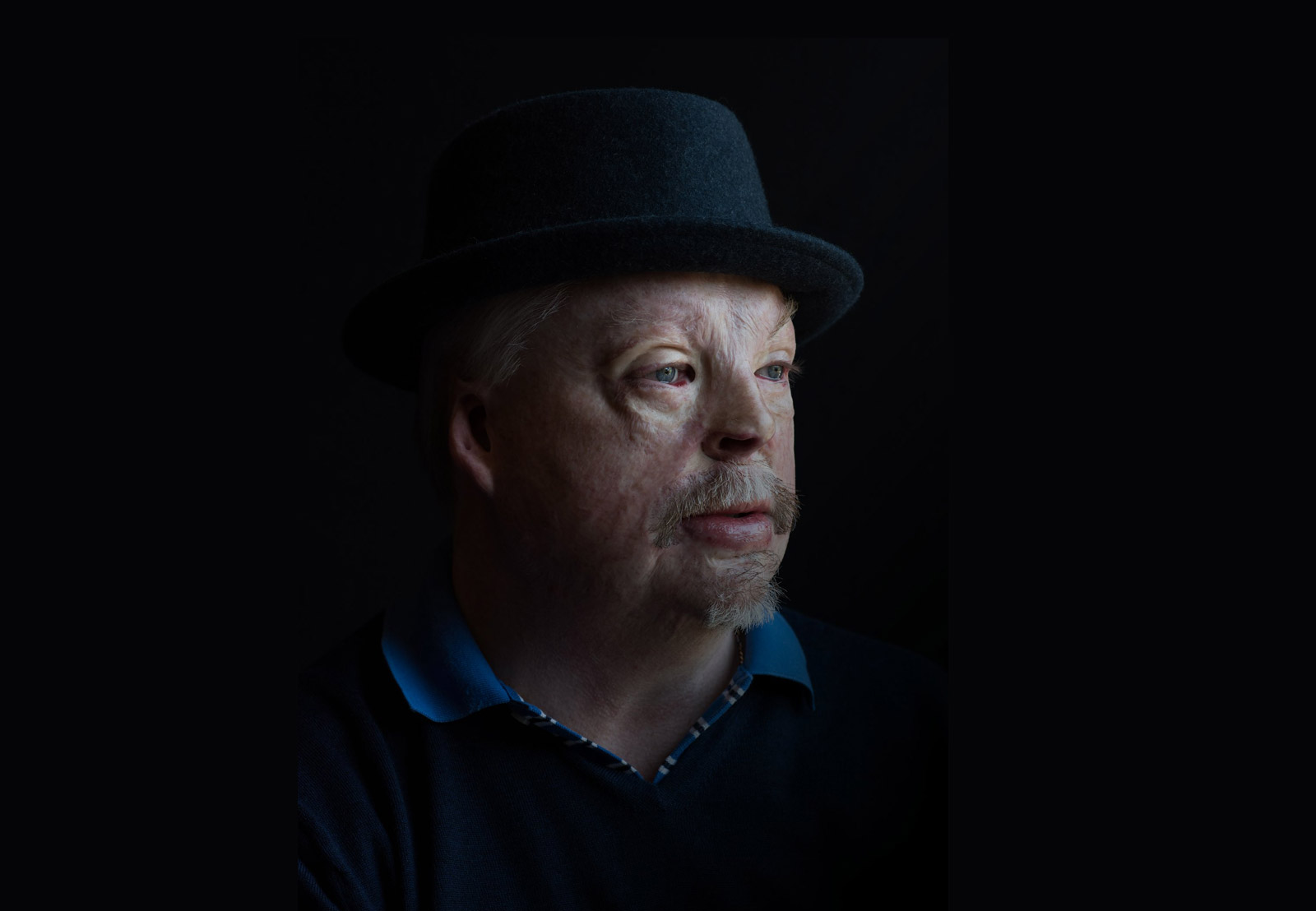 Find Simon Weston on Facebook and Twitter
Request a personal video message from Simon, sent directly to you or a friend or family member!

Royal College of Psychiatrists – "Simon's talk was inspirational, moving and in parts very funny. It was a great start to our day and he left leaving the clinicians in the audience with a lot to think about."
The Great British Care Awards – "Simon was a massive hit with our guests and the only celeb we've had to get a standing ovation before he got to the stage"
Commonwealth Summit -"Simon was outstanding and couldn't have been more accommodating. He was the highlight of the weekend"
VODAPHONE – "Simon was brilliant! What an inspirational and lovely person. I could have listened to him for hours. He made a huge impact on me and many others."
Housing Association – "Simon was such an inspiration. After all that he has been through his positive outlook on life really made me sit up and think. His added humour made it even more enjoyable."
Headteachers' Conference– "The audience was spellbound and everyone marked Simon in the highest category (excellent) in the feedback forms. I don't think we could have chosen anyone better to bring our conference to a close."
Admiral  – Simon was amazing, the whole organisation was in tears and laughter with his speech he was so inspirational everyone was so touched by his speech" – SLH  "Very inspiring talk. It was a very powerful one and related well to team work.
Staff Council – May I thank you very much for the moving speech that you gave to our Dignity in Care awards on the 18th March. The event went really well and everyone enjoyed the day. I think your attendance made it very special to them and they were overwhelmed with your speech.
British Gas – Simon was nothing short of brilliant and real inspiration and the feedback from the attendees was all positive
Bournemouth Council –The evening was very successful – Simon was an excellent speaker and received a standing ovation. It was very moving, and I have had lots of positive feedback.
Oratory Prep School – Simon was absolutely brilliant and pitched his speech just where we wanted it – i.e. addressing the children specifically as well as the wider audience. Not only did he hold them in thrall for 30 mins but they all seem to have absorbed and remembered a lot of his key messages about self-belief and taking responsibility for getting the most out of life.
VIDEO
NMP Live Meets Simon Weston
VIDEO
Simon Weston Speaking
PATRONAGE / AMASSADORIAL ROLES